What a moment for Jordan Brown.
He's done it… what a moment for Jordan Brown!

The Northern Irishman has caused a massive upset to beat Ronnie O'Sullivan in the Welsh Open final at Celtic Manor

He was a 750/1 outsider at the start of the tournament

📺 BBC Two Wales

💻 https://t.co/GYlulM8Ech pic.twitter.com/rQJxhyIUtQ

— BBC Sport Wales (@BBCSportWales) February 21, 2021
He was a 750/1 outsider before the tournament and was ranked 81st in the world – making him the lowest-ranked player to win a ranking event since 1993.
How did he do it?
Not only did Brown beat O'Sullivan in the final, he also stunned three-time World Champion Mark Selby in the quarter-finals, taking advantage of a loose shot by Selby right at the end of the deciding frame.
Of his seven matches in the tournament, only two weren't decided by a final frame – his 6-1 semi-final win over eighth seed Stephen Maguire, and his first round 4-0 win over Luo Honghao.
His section of the draw was opened up by first round defeats to seeds Thepchaiya Un-Nooh and Stuart Bingham, which resulted in Brown getting past Sam Craigie and Alexander Ursenbacher 4-3 in the second and third rounds.
Mark Robertson's withdrawal, coupled with an early exit for another seed Michael Holt, meant that Mark King was up next in the fourth round, with Brown triumphing 4-3.
How much money did he win?
Brown took home the winner's prize £70,000, taking his career earnings up to almost £180,000.
He told Metro: "I was thinking to myself, 'my God, I'm going to be sitting next Friday with five figures in my account!' I've never seen that amount of money before.
"It's going to take a while to sink in because I'm not going to know what to do with it, it's so much money.
"It's going to set me up for a long time, I'm one of those people that will be responsible, investments and stuff like that. I'm absolutely not going wild, I'll be very good at looking after it."
What did he say about his win?
Brown said: "It was a privilege to just play Ronnie in a final.
"I knew if I got over-awed about Ronnie I wouldn't win so I focused on my own game.
"I always believed in myself, I've had some dark days but those make you stronger as a player and a person.
"Five years ago, I was working full-time in a petrol station and I told myself to give snooker a proper go and it is paying off now.
"It's life-changing, for my personal life. I won't have to worry about a few bills now."
MUST READ: Where to watch live snooker on TV and online in the 2020/21 season
What did others say about his win?
Ronnie O'Sullivan was full of praise: "I've enjoyed every minute of that today, I've had such a fantastic time, loved playing Jordan, he's a great guy, he really is. I'm so happy for him to win, he's a lovely guy and a fantastic player."
Neil Robertson said: "Well done to Jordan Brown. Such as a nice guy and very pleased for him. A great sporting story."
Fellow Northern Irishman Dennis Taylor said: "Brilliant, absolutely brilliant. Well done Jordon. I'm delighted for you and all your family."
About Jordan Brown
Brown, 33, hails from Antrim in Northern Ireland. He is a four-time Northern Ireland Amateur Champion.
He is a regular practice partner of Mark Allen.
Following his Welsh Open victory, he has now jumped to a career high world ranking of 45.
Ranking Snooker atualizado 🎱

1. 🏴󠁧󠁢󠁥󠁮󠁧󠁿 Judd Trump
2. 🏴󠁧󠁢󠁥󠁮󠁧󠁿 R. O'Sullivan 🔺
3. 🇦🇺 Neil Robertson 🔻
4. 🏴󠁧󠁢󠁥󠁮󠁧󠁿 M. Selby
5. 🏴󠁧󠁢󠁥󠁮󠁧󠁿 K. Wilson
6. 🏴󠁧󠁢󠁳󠁣󠁴󠁿 John Higgins
7. 🏴󠁧󠁢󠁥󠁮󠁧󠁿 S. Murphy
8. 🏴󠁧󠁢󠁳󠁣󠁴󠁿 S. Maguire
9. 🇨🇳 Ding Junhui
10. 🇬🇬 M. Allen
11. 🏴󠁧󠁢󠁥󠁮󠁧󠁿 J. Lisowski
12. 🇨🇳 Yan Bingtao

45. 🇬🇬 Jordan Brown 🔺 (+36) pic.twitter.com/kiMxiiBTdL

— Erick Ferreira ★彡 (@_erickferreira7) February 22, 2021
How long has he been a professional snooker player?
Brown turned professional for a second time in 2018, after coming through Q School. He previously had a tour card in the 2009/10 season, but only lasted one season on the main tour.
In 2016, he competed in the inaugural Northern Ireland Open as a wildcard.
His first appearance at the World Championship came in 2020, where he lost 10-6 in the first round to Mark Selby.
That run enabled him to earn a new two-year tour card as one of the top four ranked players outside the top 64 on the one-year ranking list.
Which other Northern Irish players have won ranking events?
Brown becomes only the fourth Northern Irishman to win a ranking event, following in the footsteps of Alex Higgins, Dennis Taylor and Mark Allen.
Higgins was the World Champion in 1972 and 1982, with the latter this only ranking title – the majority of his 24 tournament wins came before the advent of the world rankings.
Country Tyrone's Taylor was famously World Champion in 1985, a year after he had won his maiden ranking title at the Grand Prix.
Allen has five ranking titles to his name, the most recent coming at the 2018 Scottish Open. He has also won the World Open twice, the Players Tour Championship and the International Championship; as well as losing in two UK Championship finals.
What is Jordan Brown's highest break?
His highest professional break is 140, registered at qualifying for the 2020 European Masters.
During his Welsh Open winning run, he managed four century breaks – 135, 113, 107 and 105.
Is Jordan Brown on social media?
You can follow Jordan on Twitter @jordyb147
While you're there, make sure you drop us a follow @snookerspotweb

Snooker Jim
Gone from a 6ft table in my dad's garage as a kid to a 9ft table at the office, with the full-size snooker club visits in between. Hoping one day to get the playing technique right.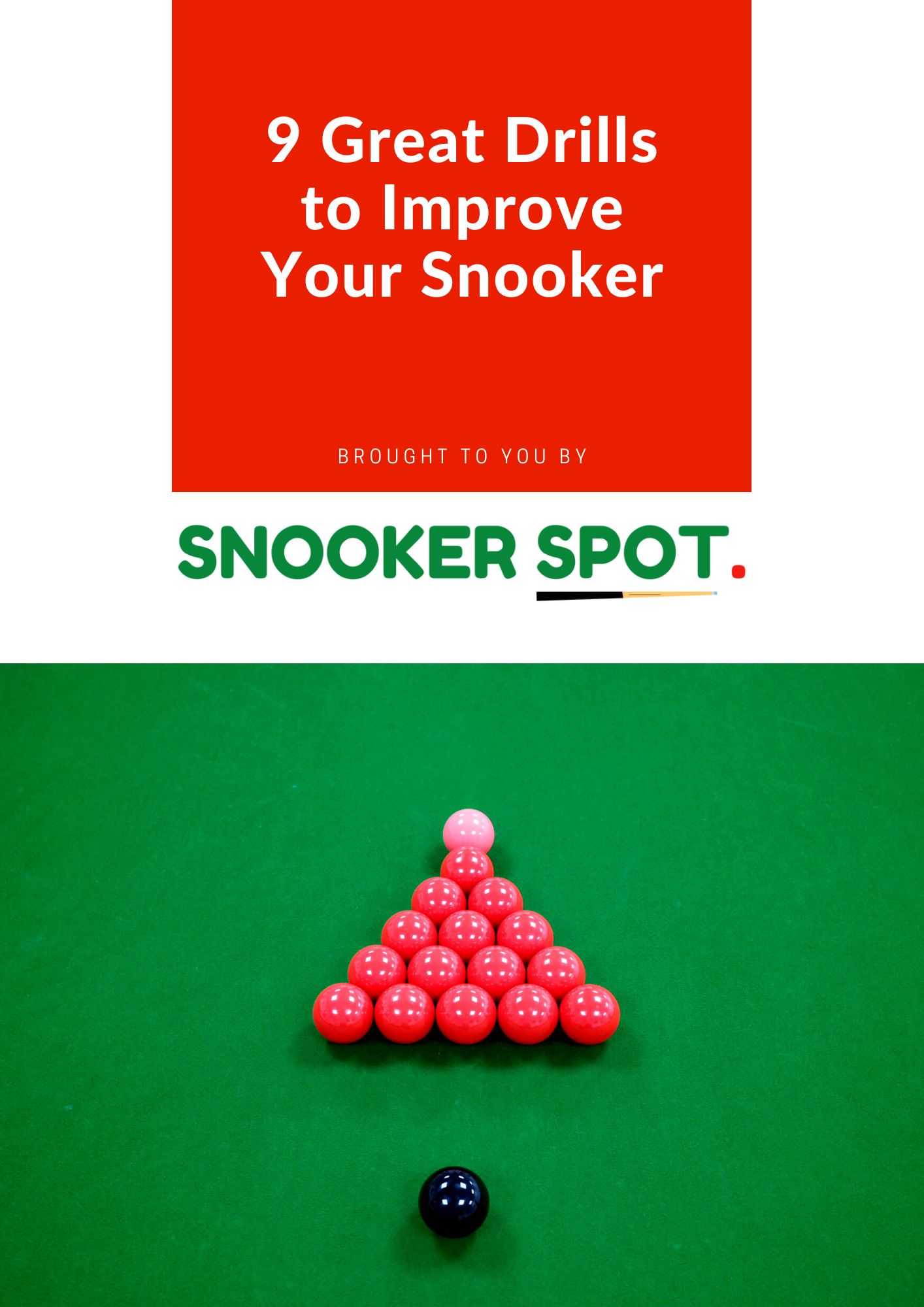 9 Great Drills to Improve Your Snooker
Start perfecting your game today with this FREE drills guide.
We respect your privacy. You can unsubscribe any time.