Triangles and racks; essential equipment for any snooker player.
By now, you should have your snooker balls and snooker cues. Now, you need something to help organise your table and somewhere to put your cues. These bits of equipment are essential for any snooker player. Here are our best picks of triangles and racks.
——-
Here's a simple snooker triangle that can fit your 2 1/16″ snooker balls. Including free delivery, this product has received high customer feedback and does exactly what it says on the tin (so to speak).
"Lightweight so less wear on the cloths." – Amazon review
——-
This wooden, professional triangle will help you collect the balls into the required formation. It's also got a bit more aesthetic appeal than some of the more basic triangles.
Alomejor Billiards Ball Rack Wooden Professional Triangle and Diamond Snooker Ball Racks Billiard Table Accessory(American)
【ARRANGE AND ARRANGE BILLIARDS】This billiard rack can help you collect the ball into the required formation when playing billiards or billiards, and it is easy to kick off.
【MULTIPLE CHOICES】There are three specifications of this billiard rack, you can choose them at will, according to your needs.
【RETRO STYLE】The wooden surface of this billiard rack reflects the retro and simple style, and has a unique sense.
【QUICK START KICK OFF】This billiard rack is a professional rack that can help you spread the ball as fast as possible.
【HIGH-QUALITY WOOD】This billiard ball rack is made of high-quality wooden materials, which is durable and has a long service life.
——-
Hugely popular, this triangle is as simple as it comes – but it does exactly the job it needs to. Suitable for 15 x 2 inch balls, it can also be used for pool if necessary. However, this is not for full-size, standard snooker. It is for the smaller sized balls you'd expect to find on a 8×4 table.
"Great triangle…perfect size and good quality." – Amazon review
——-
Snooker cue rack with clips that holds six cues. Dimensions of 40cm x 4cm x 4cm, and are 'very easy to assemble to wall.' The perfect place to store your cues.
"This item looks great, it's well made and is perfect for the job. I bought it for a snooker fanatic and he loves it, it's finished off well, can't fault it so well done." – Amazon review
Sale
——-
Capable of holding up to six cues, this wall-mounted rack does the job at an affordable price. There are plenty of cue racks out there costing hundreds or even thousands (yes, thousands) of pounds. This isn't one of them. And it all the better for it.
"Yes, it is easy to install, one screw. Even I could do that! Holds the sticks/poles/cues/poking things up straight. Easy to use, sturdy and does the job. Looks decent as well. Very pleased with this and the staff have not managed to break it!" – Amazon review
Looks like you're almost there with your equipment with the triangles and racks. Are you now after some inspiration to begin your snooker career? Take a look at our best pick of snooker autobiographies.

Snooker Jim
Gone from a 6ft table in my dad's garage as a kid to a 9ft table at the office, with the full-size snooker club visits in between. Hoping one day to get the playing technique right.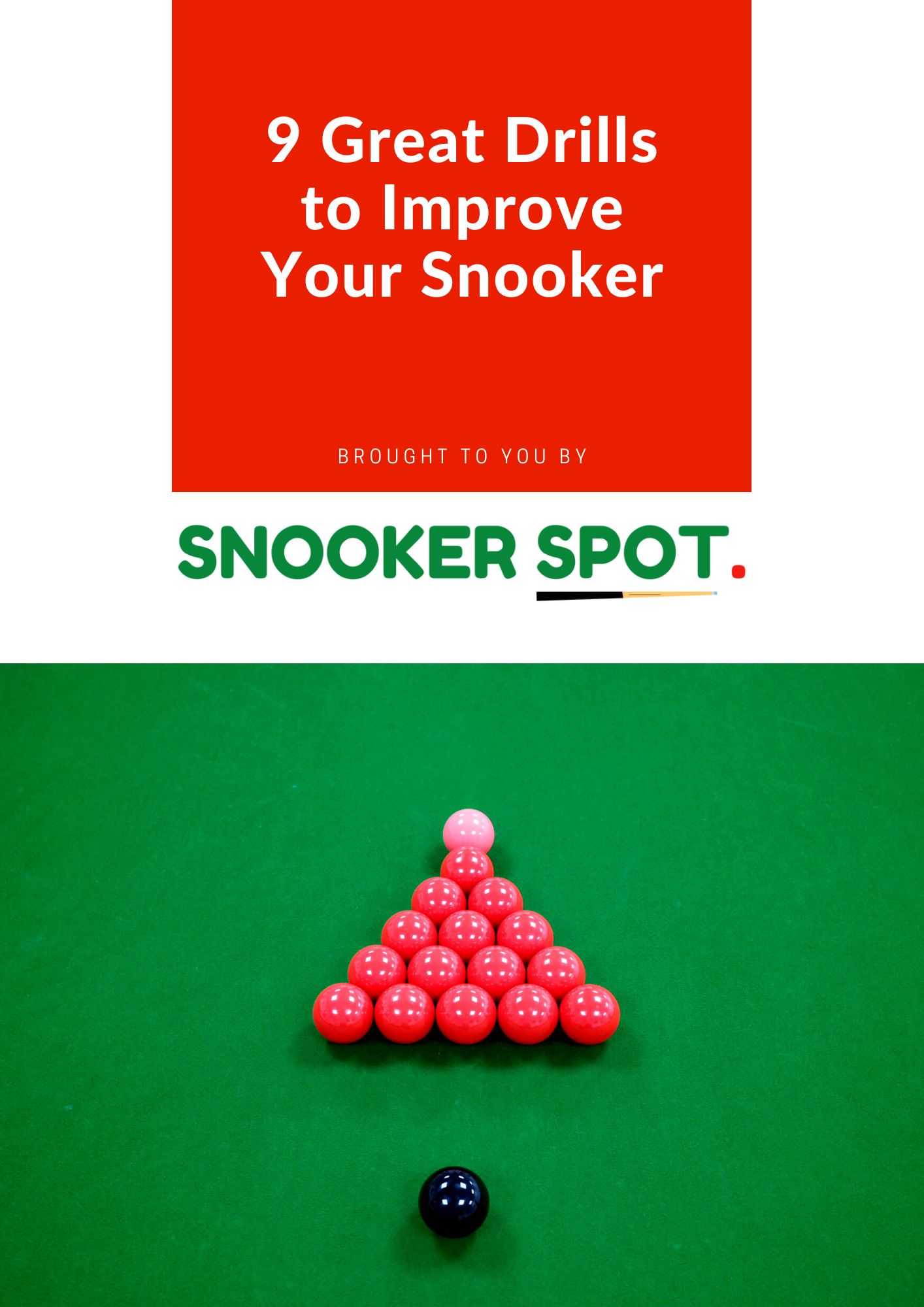 9 Great Drills to Improve Your Snooker
Start perfecting your game today with this FREE drills guide.
We respect your privacy. You can unsubscribe any time.