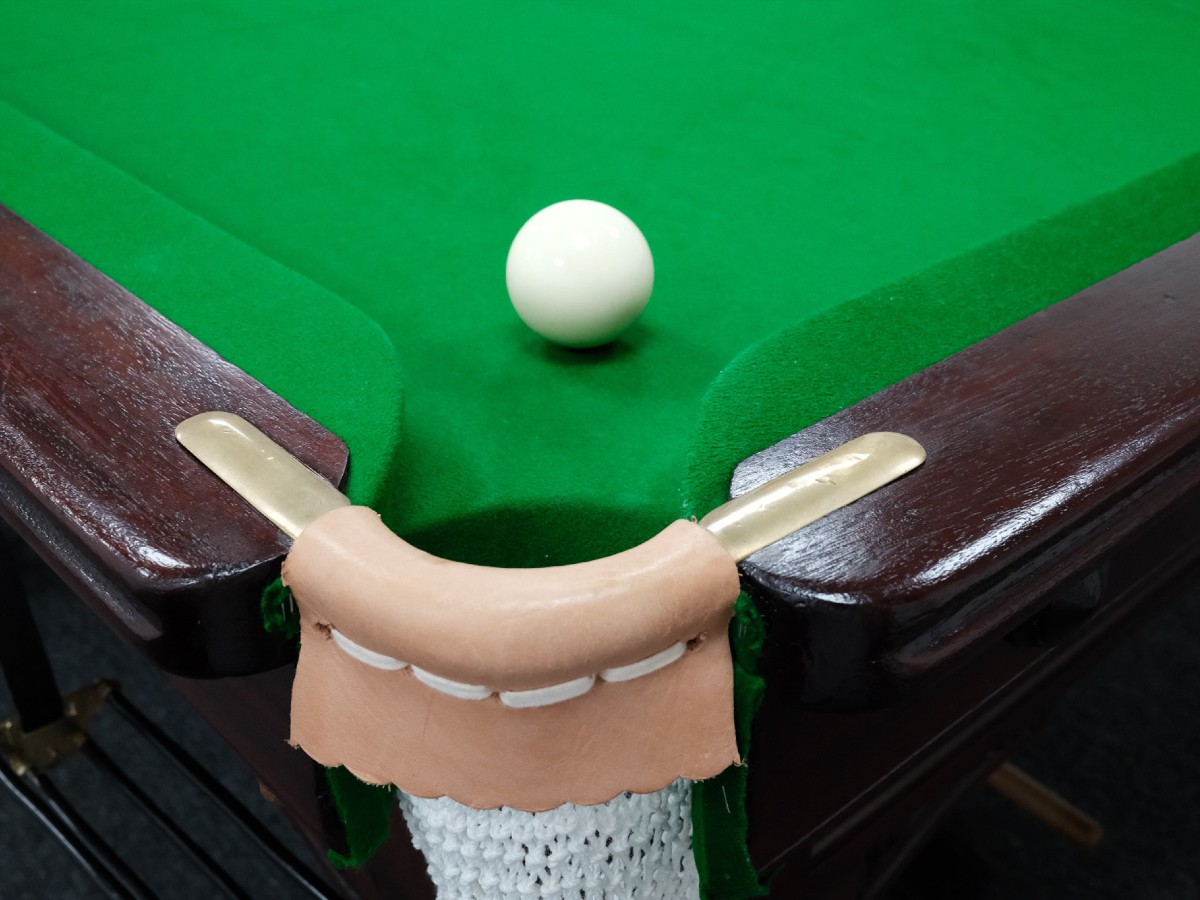 If you are just starting out playing snooker, then it might be wise to invest in a snooker training ball to help develop your game.
It can make you more mindful of the shots you take on, and therefore help to develop your game.
Here are some of the best ones on the market at the moment.
This ball, which can be used for either pool or snooker, comes with a full graphic on it to help you aim and know what shot you are playing.
It is also light, easy to store and is made using high-quality materials.
Sale
Snooker Practice Ball, Billiard Pool Ball, Billiards Training Assistant, Resin Training Cue Ball, 57.5MM Billiard Training Pool Ball Snooker Practice Assist Accessory
【Selected Materials】Made of high quality resin material, with unique impact resistance and wear resistance.
【Professional Production】Fine workmanship, billiard ball calibrated and polished during practice.
【Good Try】Players tend to place bets and control the standard lines and dots of the ball.
【Good Experience】High, middle and low practice points easy to master, trainer can master various lever methods quickly.
【Easy to Carry】Small size and lightweight, easy to carry and store, convenient to use.
This ball comes with three unique tools to help you improve your practice drills.
It comes with a cue ball (with a full diagram to help you with positional play and cue action), an object ball (to help with aiming, sighting and potting) and a cue ball calculator to help with break building.
The ball is also endorsed by professional coach Nic Barrows.
Aramith Nic Barrows Ultimate Snooker Training Ball
3 unique training tools will have you break building like a pro
Endorsed by world renowned snooker coach Nic Barrow; Made by Aramith from Phenolic resin
16 page booklet with diagrams and explanations; Online training videos
Double sided; For beginers and advanced players
Cue Ball - Teaches you positional play; Object Ball -Teaches you aiming, sighting & potting; Cue Ball Calculator - Helps you with break building
This ball is a popular one and is used by many clubs and bars that have tables in them.
It has standard lines on it to help you judge how you are hitting the ball, and help you aim for a particular shot.
It is another high-quality ball, with resistance to friction and high elasticity. It is also a much more affordable option.
Billiard Practice Training Pool Cue Ball, Billiards Standard Cue Ball Snooker Training Ball(British Snooker 52.5MM)
[Material]:Made of resin material, high gloss, durable and more resistant to hitting, friction resistance, high elasticity, suitable for high and middle clubs.
[Snooker Training Ball]:The standard lines and dots for players easy to pot control the ball.Strengthen practice to quickly master a variety of strokes.
[Easy to Use]:Allows you to practice judging the effects of very particular amounts of sidespin, topspin, backspin and other forms of cue ball control.
[High Quality]:The ball is precision engineered for perfect roundness and balance, ensuring superior playability and durability
[Widely Used]:Great for game rooms, bars, sports match, leisure exercise, and players at all skill levels
Kind of similar to the ball you see professional pool players use, this ball comes with red dots on it to help you know exactly where you are hitting the ball.
The design of the ball makes it easier to control the ball, and it is also built to resist wearing.
Sale
Looking for more snooker equipment? Check out our three top picks for cleaning fluids to clean your snooker balls.

Snooker Jim
Gone from a 6ft table in my dad's garage as a kid to a 9ft table at the office, with the full-size snooker club visits in between. Hoping one day to get the playing technique right.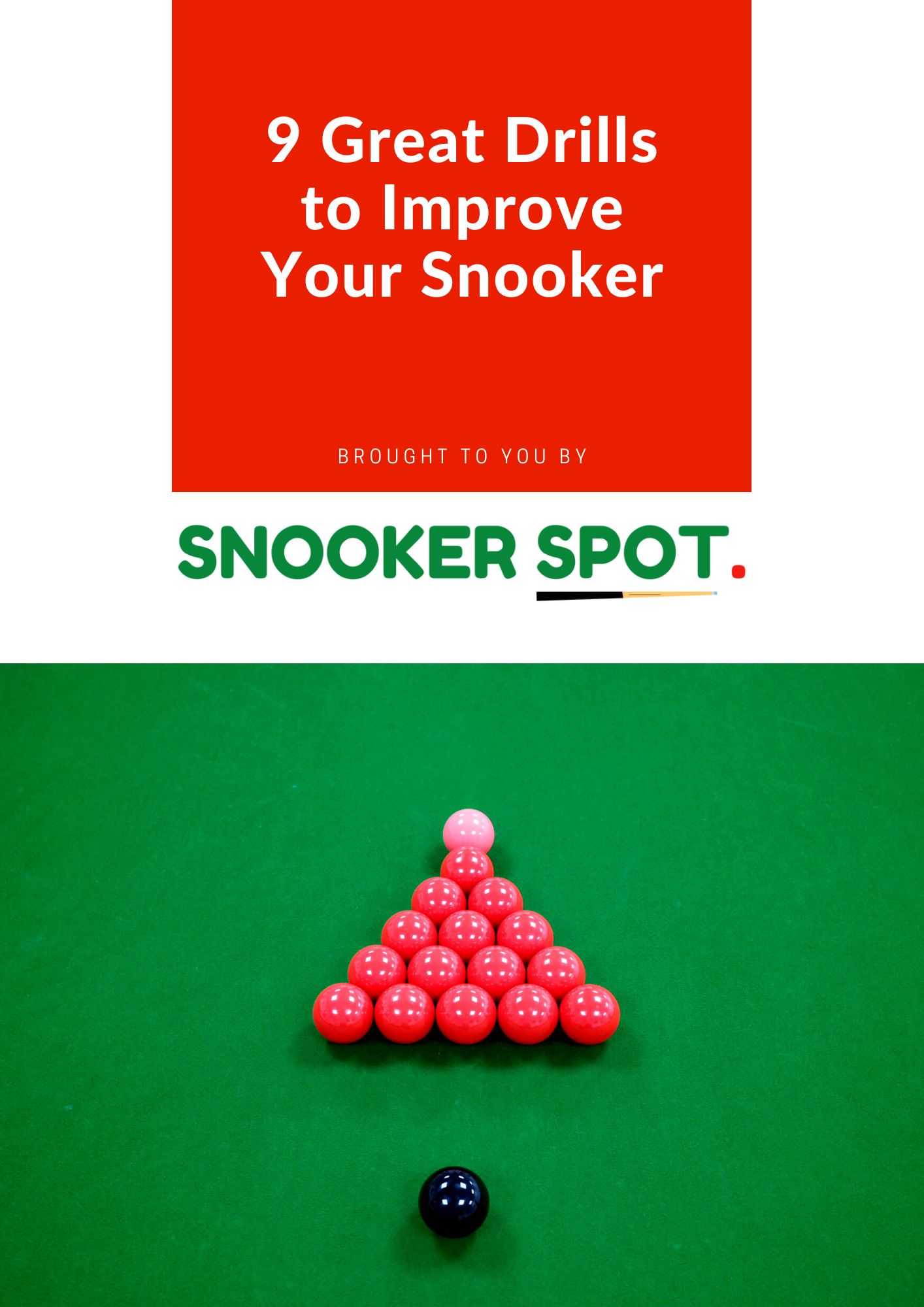 9 Great Drills to Improve Your Snooker
Start perfecting your game today with this FREE drills guide.
We respect your privacy. You can unsubscribe any time.