Kids snooker tables are perfect for children looking to learn the basics of snooker. At just 6ft x 3ft, they're also perfect if you're looking to play snooker but have a limited amount of space. Here are our top three picks for kids snooker tables.
A hugely popular 6ft x 3ft snooker table, the simple aesthetics combined with a fine engineered wood frame mean this table is designed to last.
Included in the package are snooker balls, poll balls, two snooker cues, chalk, a small table brush, and a scoreboard. So any young, budding Ronnie O'Sullivan will have everything they need to get started in this great game.
"The snooker /pool table is amazing. It was purchased for all the family, everyone is having lots of fun & laughs. It is very sturdy & easy to fold away. Complete with accessories, i can recommend it's a great buy. We all love it." – Amazon review
——-
If you're looking for something more premium, this Riley table has everything you'll need.
Made from solid oak, it's not the sort of table you put up and take down regularly. It's a solid presence. Find a spot, assemble it, and keep it there forever.
It comes with ball runners in the pockets to give it that extra touch of feeling like you're playing on a 'proper' table.
And for those interested in all cue sports, it comes with a set of American pool balls included as well. If you or your child are serious about snooker, but space at home is restricted, this is the only table for you.
"Nicely designed oak finish. With sturdy legs cloth well made balls as well .very smart looking.had hrs of fun." – Amazon review
Riley Traditional 6ft Snooker Table
Robust construction, fixed leg snooker table by Riley
Traditionally ball runners, first invented by Riley and now used on all professional tables
Supplied with Spots and Stripes for American Pool as well as Snooker Balls
Independent leg levellers to ensure a great playing surface on any floor
Complete with all accessories
——-
With a clean black engineered wood design supported by a steel frame, this table is a perfect fit for any environment. It sports the look and feel of a classic snooker table, just in a much smaller form.
The table comes with two 122cm cues and chalk, a set of 2″ snooker balls, cloth brush and a triangle rack.
"The snooker table was easy to unpack and assemble. It is very sturdy and doesn't move at all even when leaning on the table to take a shot. The surface and cushions are good and the balls run pretty straight for a table of this size (similar to a slate table I sometimes use). It's easy to level the table using the adjustable feet. Enjoyed by all the family." – Amazon review
Sale
——-
Don't forget to take care of your table with a cover. Take a look at our best picks for 6ft snooker table covers here.

Snooker Jim
Gone from a 6ft table in my dad's garage as a kid to a 9ft table at the office, with the full-size snooker club visits in between. Hoping one day to get the playing technique right.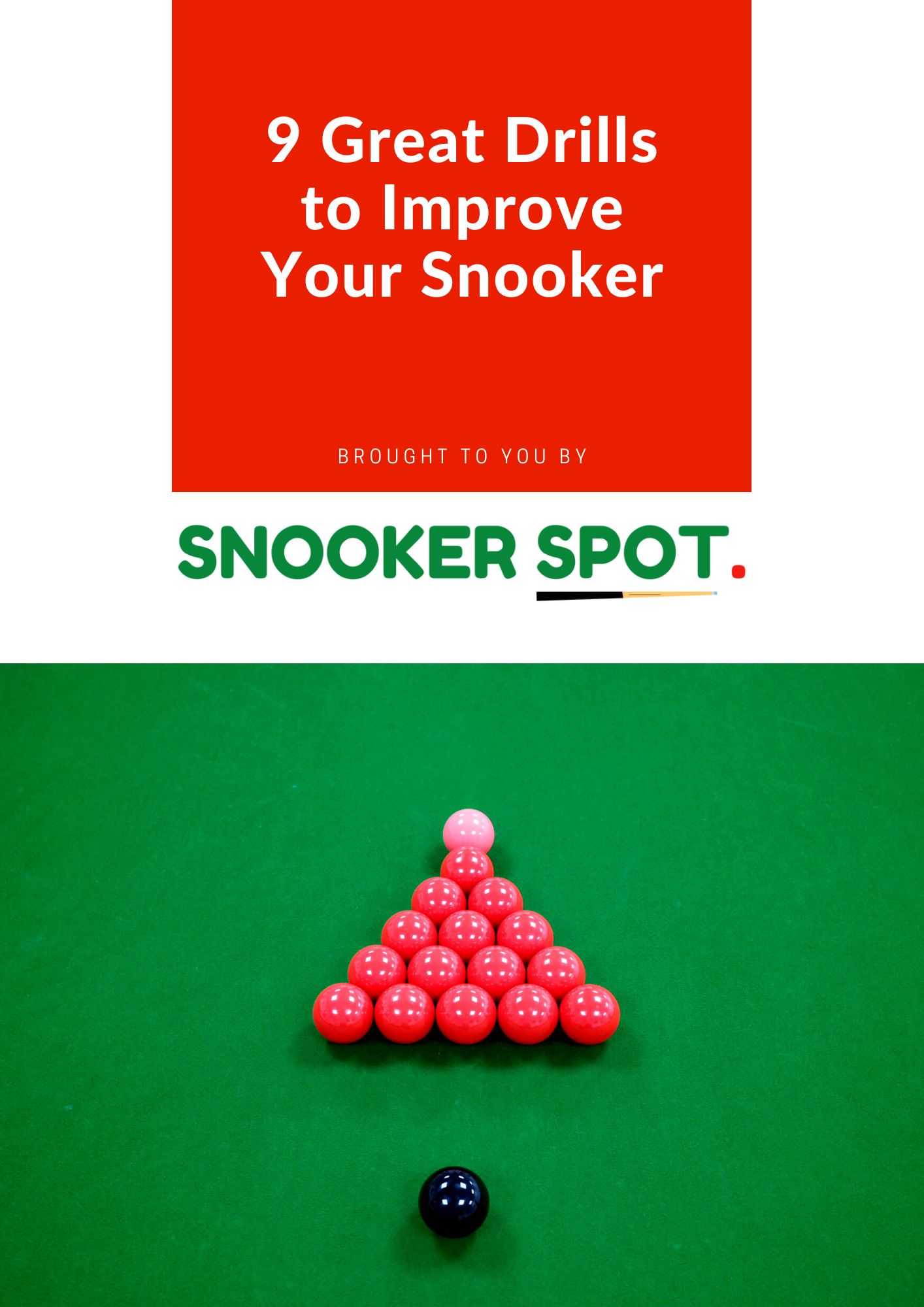 9 Great Drills to Improve Your Snooker
Start perfecting your game today with this FREE drills guide.
We respect your privacy. You can unsubscribe any time.