In snooker, it often seems best not to make any bold predictions about future world champions. Back in 2005, we were all saying as such about Ding Junhui when the then-18-year-old won the UK Open. It's not fair to say that Ding failed to realize his precocious talent – far from it. He's a 14-time winner of ranking events, and he's a former world number one. But Ding hasn't yet landed the big one, and he would be the first to tell you how difficult it is. 
So, why then do we believe that Wilson will succeed where Ding, who is arguably a more talented player, and others have failed? Well, for a start, any such prediction is a subjective opinion. But there is a little more to it than that. Wilson seems like a world champion in waiting because that's the direction he is headed. 
Wilson has moved steadily up the rankings
To be clear about what we mean, we might compare Wilson to Ding again. The latter obviously burst onto the scene as a teenager. His early success meant that scrutiny was put upon him at a tender age – 110 million people in China watched his first ranking final. And while Ding has dealt with the weight of expectation admirably, you do get the sense that it might have been better for the Chinese star to grow into his game. 
Growing into his game is exactly what Wilson has done. He certainly did not burst onto the scene, having had to drop off the World Snooker Tour for a couple of years after first turning professional. Since 2013, though, he has steadily improved his ranking to sit where he is today at world number five. At 29, he is comfortably the youngest player in the world top ten. And, dare we say it, he has the highest ceiling to keep improving. 
His consistency has been a boon
And yet, there are attributes to his game that make us believe he can be a World Champion. Aaron Ashley, who provides snooker tournament previews at MansionBet, wrote about Wilson before The Champion of Champions tournament: "There are few players on tour who can match the consistency levels of Kyren Wilson.". That consistency is on show in Wilson's World Championship record, where he is on a run of six tournaments in which he has reached the quarter finals or better. 
Of course, being consistent in reaching a specific stage of the World Championship is not the same as winning it – just ask Jimmy White. But as we mentioned, Wilson's game is progressing and he has the potential to improve. The question, however, is just how high that ceiling is?  He's already made a World Final, where he was battered 18-8 by Ronnie O'Sullivan. The Rocket was clearly in the mood that year, but that's the sort of challenge that Wilson will have to overcome should he wish to scale the heights.
To hear Wilson speak on the subject is also encouraging. The Warrior is not content with "playing on Table Two and Table Three, on the graveyard shift", referring to the amount of time he isn't on television despite being in the world top five. But as Judd Trump said in riposte to Wilson's complaint, "you have to earn it". We will see over the next couple of seasons whether Wilson can earn his place at the very top table. But for his fans, there should be plenty of confidence.

Snooker Jim
Gone from a 6ft table in my dad's garage as a kid to a 9ft table at the office, with the full-size snooker club visits in between. Hoping one day to get the playing technique right.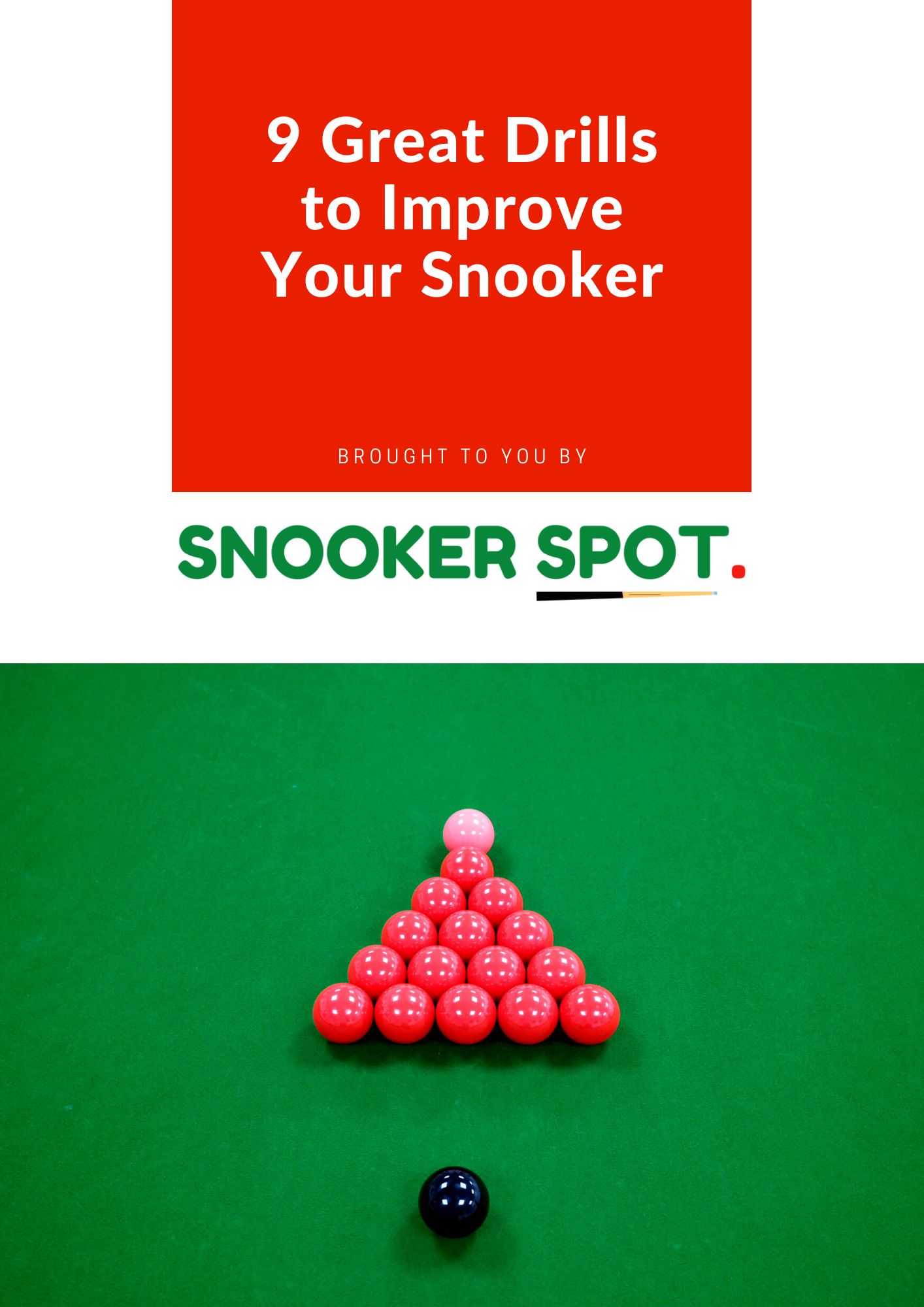 9 Great Drills to Improve Your Snooker
Start perfecting your game today with this FREE drills guide.
We respect your privacy. You can unsubscribe any time.