The 2021 World Snooker Championship, sponsored by Betfred, is here and you can follow it all live on TV and online.
Here is everything you need to know, and we'll keep you up to date throughout the tournament.
2021 World Snooker Championship schedule and results
First round (best of 19 frames) – April 17-21
Ronnie O'Sullivan (1) 10-4 Mark Joyce
Anthony McGill (16) 10-5 Ricky Walden
Ding Junhui (9) 9-10 Stuart Bingham
Stephen Maguire (8) 4-10 Jamie Jones
John Higgins (5) 10-7 Tian Pengfei
Mark Williams (12) 10-4 Sam Craigie
Mark Allen (13) 10-2 Lyu Haotian
Mark Selby (4) 10-1 Kurt Maflin
Neil Robertson (3) 10-3 Liang Wenbo
Jack Lisowski (14) 10-9 Ali Carter
Barry Hawkins (11) 10-3 Matthew Selt
Kyren Wilson (6) 10-8 Gary Wilson
Shaun Murphy (7) 10-7 Mark Davis
Yan Bingtao (10) 10-6 Martin Gould
David Gilbert (15) 10-4 Chris Wakelin
Judd Trump (2) 10-4 Liam Highfield
Second Round (best of 25) – April 22-26
Ronnie O'Sullivan 12-13 Anthony McGill
Stuart Bingham 13-6 Jamie Jones
John Higgins 7-13 Mark Williams
Mark Allen 7-13 Mark Selby
Neil Robertson 13-9 Jack Lisowski
Barry Hawkins 10-13 Kyren Wilson
Shaun Murphy 13-7 Yan Bingtao
David Gilbert 8-13 Judd Trump
Quarter Finals (best of 25) – April 27-28
Anthony McGill 12-13 Stuart Bingham
Mark Williams 3-13 Mark Selby
Neil Robertson 8-13 Kyren Wilson
Shaun Murphy 13-11 Judd Trump
Semi Finals (best of 33) – April 29-May 1
Stuart Bingham 15-17 Mark Selby
Kyren Wilson 12-17 Shaun Murphy
Final (best of 35) – May 2-3
Mark Selby 18-15 Shaun Murphy
Can fans attend the 2021 World Snooker Championship?
Yes – crowds up to 33% of capacity can watch the first round and this will then increase during the tournament all the way up to a full capacity crowd for the final, all at the Crucible theatre in Sheffield of course.
Fans will be tested for COVID-19 before and after attending the event, as part of the Government's Events Research Programme to get fans back to sports events.
Who is the bookmakers favourite to win the tournament?
Judd Trump – who caused controversy in the build-up to the tournament with his comments about some of the games traditions – is the 11/4 pre-tournament favourite with sponsors Betfred.
Reigning champion Ronnie O'Sullivan is 4/1 second favourite to win a seventh world title, which would equal Stephen Hendry's record.
Here's the full list of 2021 World Snooker Championship odds:
Judd Trump 11/4
Ronnie O'Sullivan 4/1
Neil Robertson 5/1
Mark Selby 15/2
John Higgins 10/1
Kyren Wilson 20/1
Shaun Murphy 22/1
Ding Junhui 25/1
Yan Bingtao 25/1
Barry Hawkins 25/1
Mark Allen 28/1
Mark Williams 40/1
Stephen Maguire 40/1
Stuart Bingham 40/1
Jack Lisowski 40/1
David Gilbert 66/1
Anthony McGill 80/1
Ali Carter 80/1
Martin Gould 150/1
Kurt Maflin 150/1
Tian Pengfei 200/1
Jamie Jones 200/1
Ricky Walden 200/1
Gary Wilson 200/1
Sam Craigie 250/1
Matthew Selt 250/1
Liang Wenbo 250/1
Lyu Haotian 250/1
Mark Davis 400/1
Chris Wakelin 500/1
Mark Joyce 1000/1
Liam Highfield 1000/1
When can I play snooker again?
Unfortunately, snooker clubs aren't permitted to open due to the Government's lockdown restrictions.
Snooker clubs can re-open from May 17, as part of the scheduled roadmap of easing restrictions.
Your local club may have recently re-opened in other ways, such as serving food and drink outside the venue, as per the hospitality guidelines.
Elite players are exempt from lockdown restrictions, and are able to play at snooker clubs, who must follow the snooker authority's COVID-19 facility guidance.

Snooker Jim
Gone from a 6ft table in my dad's garage as a kid to a 9ft table at the office, with the full-size snooker club visits in between. Hoping one day to get the playing technique right.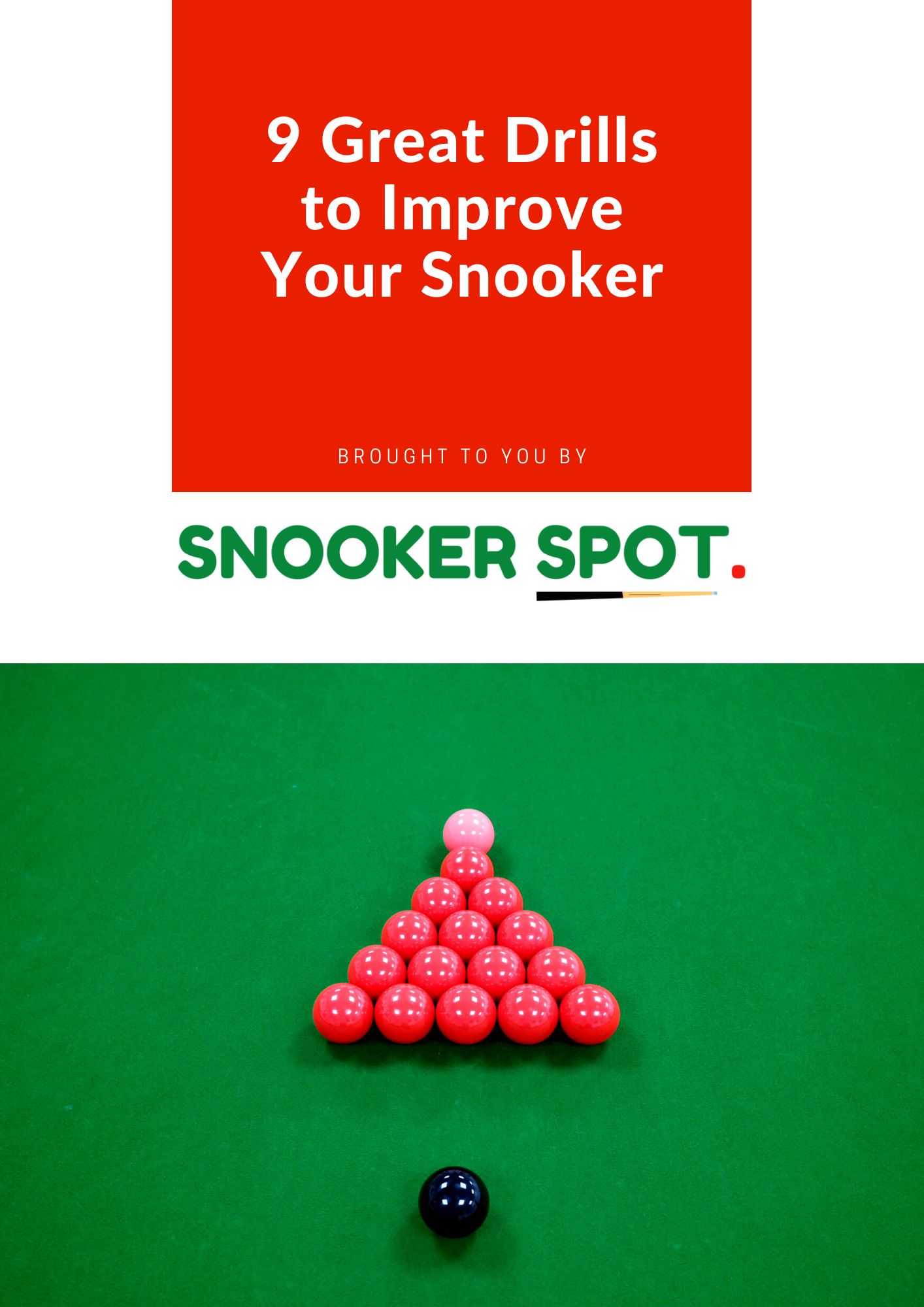 9 Great Drills to Improve Your Snooker
Start perfecting your game today with this FREE drills guide.
We respect your privacy. You can unsubscribe any time.