Whether you're looking to bet on snooker with these bookmakers or just brush up on your snooker knowledge, the following snooker facts and records may help. 
The first ever World Snooker Championship was held in 1927 and consisted of just two players. Tom Dennis, who hosted the match in his own pub, battled it out with Joe Davis to claim a prize of £6 and 10 shillings. Davis was crowned as the first ever champion after beating Dennis 25-21. It was to be the first of eight world titles won by Davis throughout his career in snooker.
The fastest 147 in the history of snooker was made by Ronnie O'Sullivan in 1997. It took O'Sullivan just 5 minutes 20 seconds to clear the table in one go and happened in his World Snooker Championship match against Mick Price who failed to qualify for a World Championship after that game.
Jimmy White, Fred Davis and Walter Donaldson hold the record for the most defeats in finals. They have lost a total of six finals each in their careers.
In

World Championship

history, there has only ever been one whitewash. John Parrott, who was the defending champion at the time, beat Eddie Charlton in the first round of the 1992 championship.
The first ever televised official 147 in a professional snooker competition was made in the 1982 Lada Classic. It was made by Steve Davis in his match against John Spencer.
The highest possible break in snooker is 155. Although many believe it to be 147, should a player be awarded a free ball and pots a red followed by a black, it is possible to score an additional 8 points on top of the standard 147. No player has made a 155 break in a professional competition but Jamie Cope did allegedly achieve the top score during a practice match in 2005. Only Jamie Burnett has made a break over more than 147 in a professional match when he notched up a break of 148 at the qualifying stage of the 2004 UK Championship.
Ronnie O'Sullivan holds the record for the most centuries in snooker. The Rocket has made breaks of 100+ over 1,100 times throughout his professional career. Neil Robertson holds the record for the most century breaks in a single season. The Australian player picked up 103 centuries in 2013/14.
Jimmy White is considered one of snooker's greats. However, he has never won a World Championship despite reaching the final six times. He was beaten by seven-time world champion Stephen Hendry on four occasions.
Stephen Hendry holds the record for the most World Championships, winning it a total of seven times. However, this stat is based on the modern era of snooker since knock-out stages were added to the tournament in 1969. Prior to this, Joe Davis won an impressive 15 titles consecutively between 1927 and 1946.
World Championship titles have been dominated by Scottish players in recent decades with 12 of the last 23 being won by players north of the border. Those 12 titles were claimed by just three players, Stephen Hedry (7 times) John Higgins (4 times) and Graeme Dott (1 time).

Snooker Jim
Gone from a 6ft table in my dad's garage as a kid to a 9ft table at the office, with the full-size snooker club visits in between. Hoping one day to get the playing technique right.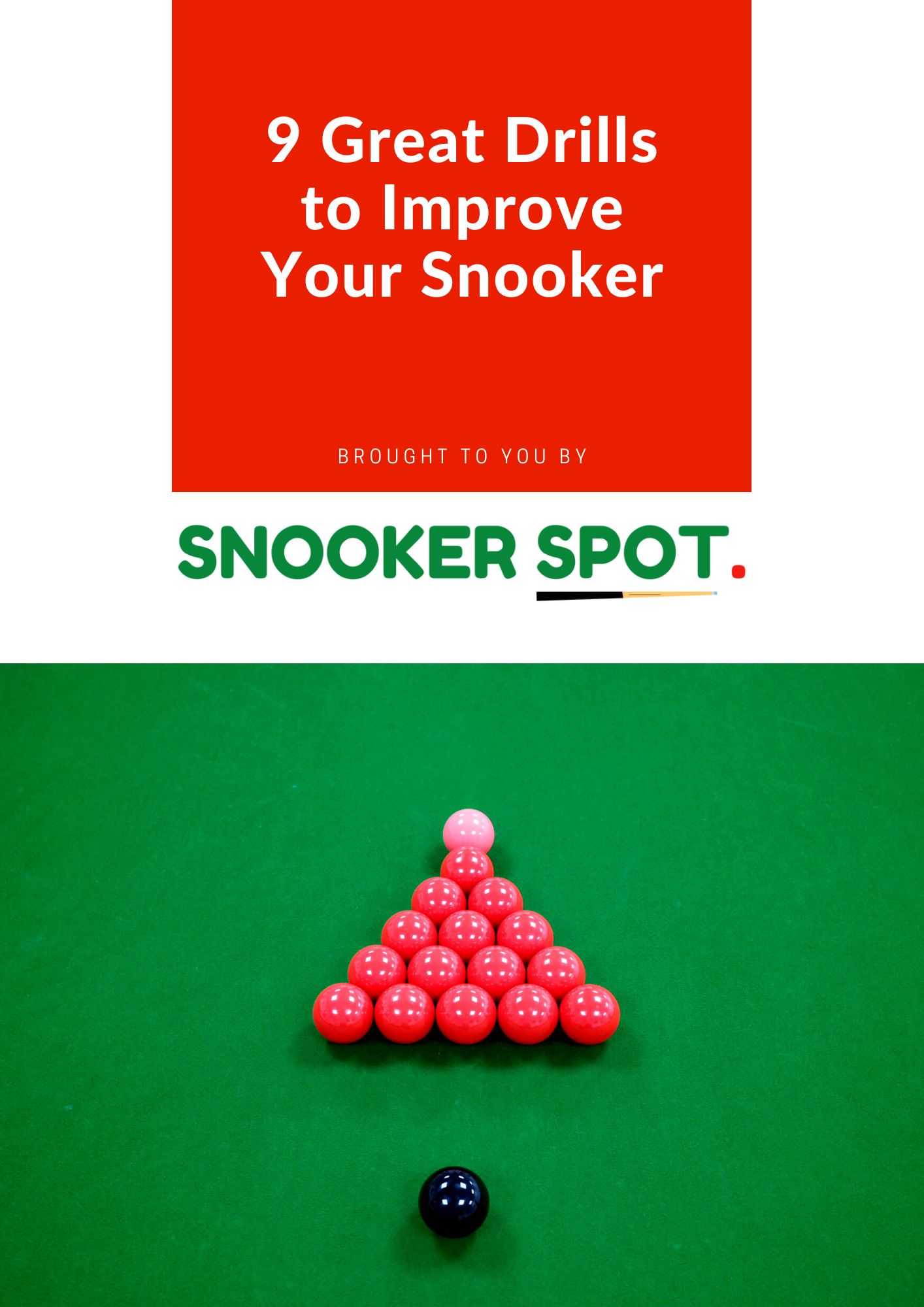 9 Great Drills to Improve Your Snooker
Start perfecting your game today with this FREE drills guide.
We respect your privacy. You can unsubscribe any time.