Kitting out a home snooker room is one of the best bits about having a table in your own place. Some of the things you'll need are obvious. But others will only become clear once you've had your table for a while and you start to see how you use it and who with.
To get you thinking, we've created this list of 16 items we'd want in any home snooker room. These are final few expenses for what should be your snooker sanctuary – your soon-to-be favourite place where the outside world can leave you alone.
Good luck!
Professional-Grade Snooker Table Lights – £320
Probably the single biggest investment you'll make apart from the table itself, these lights will help to give you match conditions in your own home. You can say goodbye to cushion shadowing and even shadows from the balls are hugely reduced. These lights come complete with two sets of suspension cables, so all you've got to do is a bit of handiwork to get the rigged up.
Peradon Timesafe Luminaire Professional Lighting System
Junior Cue – £16
If you've got little ones in the house, or nieces and nephews that visit, they're bound to want to try out your table. But letting them loose with your precious cue isn't always the best idea. This PowerGlide Classic Original 36" One-Piece Cue is only £16. That's a pretty cheap insurance policy to keep their hands off your cue!
PowerGlide Classic Original 36" One-Piece Cue
Cue Stand – £65
Storing any spare cues becomes much easier and more elegant with a little bit of money spent on a proper cue stand. This mahogany-coloured piece will hold 10 cues, making it ideal for storing the cues you're happy for your guests to use.
Push-On Cue Extension – £26
For guests who don't have their own gear, having an extension handy is a god-send. This push-on extension adds 66cm to 101cm in extra length. Store it under the table and bring it out when it's needed.
Telecue Extenda Push-on Telescopic Cue Extension
Complete 5-Part Re-Tipping Kit – £37
Don't let your tip falling off ruin your day. Get stocked up with all the essentials at home and you can be ready to go again in a matter of minutes. All you need is some tips, tip cement, a tip fastener, tip file and a tip tool. For less than £40 you can be ready to keep playing and avoid those time-consuming trips to your nearest re-tipping shop.
Tweeten Ten Minute Tip Cement – £6
Elkmaster Tips – £5
Peradon Nylon Tip Fastener – £4
Peradon Supafile Tip File – £4
Cuetec Bowtie Tip Tool – £18
Kamui Chalk – £19
Nearly 20 quid for a single stick of chalk? Are you mad?! Perhaps. But this little beauty has almost eliminated miscues. How much is that reassurance worth when you're next playing with deep screw or extreme side?
Kamui Chalk 1.21 Beta (Sky Blue)
Table Brush – £33
Keep your cloth in excellent nick by giving it a brush before and after every session. It might seem a chore at first, especially if this is your first home snooker room, but you'll soon get used to it and the benefits it will bring to how the table plays are immeasurable.
Peradon Pure Bristle Brush (12")
Napping Block – £37
Keep your table in pristine condition with this heavy-duty napping block. After you've brushed your table, start at the baulk end and run it down to the top end in long, straight strokes. Once you've finished, your table is even ready for an iron.
Table Cover – £68
You've likely spent thousands of pounds on your home snooker room, so go the extra mile and invest in a table cover that will help to keep everything in tip-top condition. This heavy duty PVC cover will last as long as your table. At over 5kg in weight, it gives you all the protection you need.
Peradon Full-Size Heavy Duty Table Cover
Snooker Match Balls – £90
If you want to elevate your snooker experience that little bit more, investing in a set of balls that are a step-up from basic club balls might be something worth considering. The phenolic resin on Aramith balls makes them strong, durable and consistently bright. No horribly fading blues and reds here!
Snooker Ball Case – £70
Once you've invested in a decent set of balls, it's understandable that you might want to play with them every time you play. Throwing a chunk of change at this briefcase-style snooker ball case will not only keep them in great nick, it'll also give you the flexibility to take them out of your home without being fearful of damage in transit.
Microfibre Cloth – £7
The last little piece of kit you might need to keep your balls clean (ooh err) is this microfibre cloth. It's ideal for snooker balls, polishing, buffing and shine with great effect.
"snooker room 06" by houltmac is licensed with CC BY-NC 2.0. To view a copy of this license, visit https://creativecommons.org/licenses/by-nc/2.0/

Ballin' Bazzer
Been playing snooker for more than 30 years. High break agonisingly just under a ton. Actively aiming for my first century with coaching, dedicated practice -- and a lot of luck.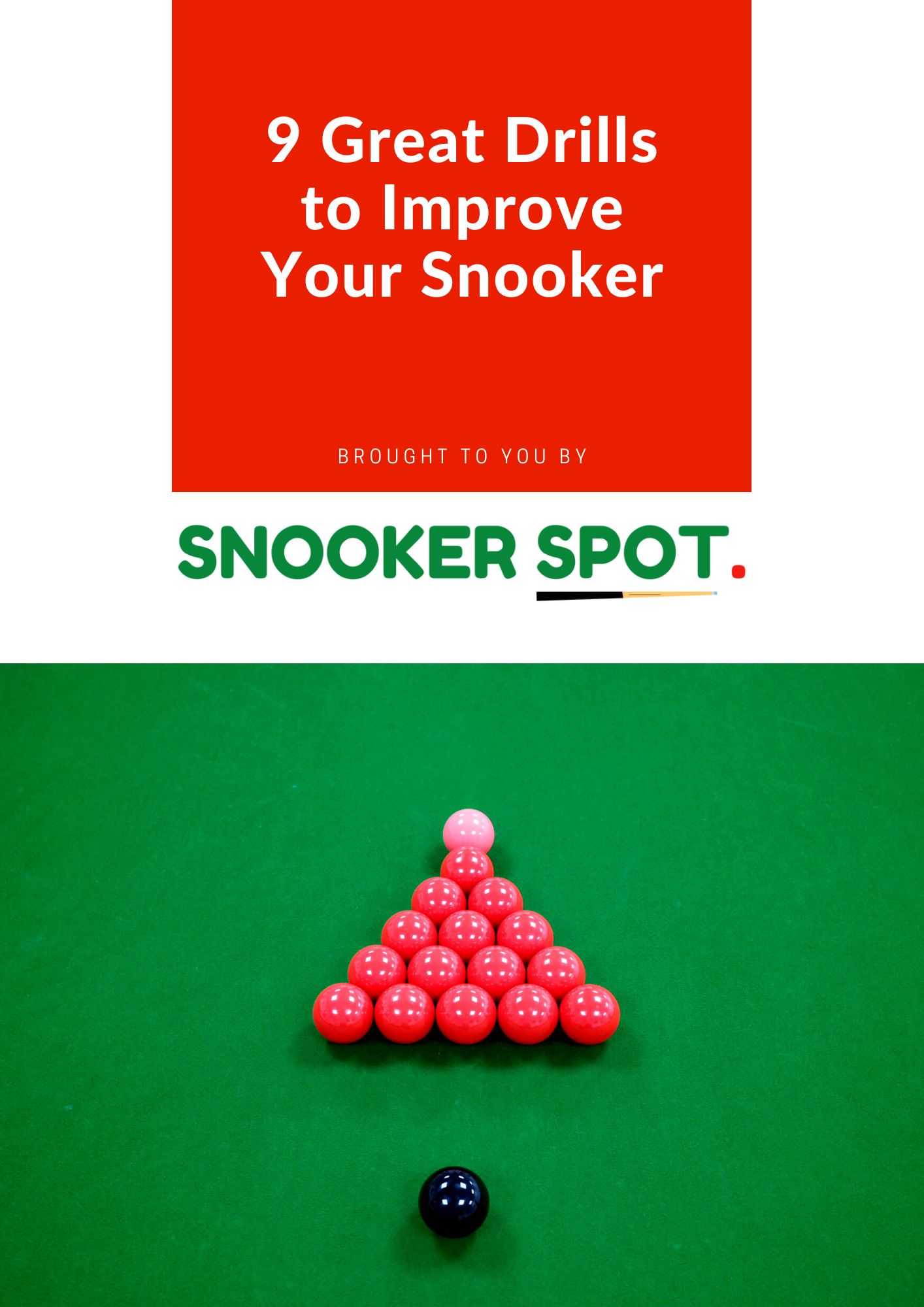 9 Great Drills to Improve Your Snooker
Start perfecting your game today with this FREE drills guide.
We respect your privacy. You can unsubscribe any time.