Playing with the best snooker balls is a completely different experience to playing with regular club balls. In this article, you'll learn:
Which balls are the very best your money can buy…
What makes them so special…
How long they last…
… And what impact they can have on your game.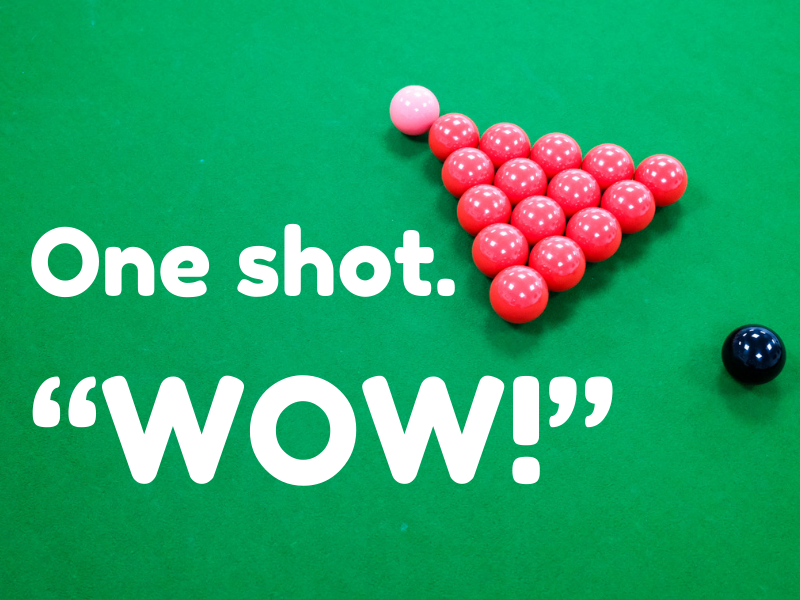 TL:DR
Aramith Tournament Champion 1G snooker balls are the best snooker balls on the market. They're the snooker balls the pros use and they're trusted to deliver consistency, quality and reliability at major snooker tournaments around the world.
The benefits of using the best snooker balls
Ever turned up at your local club and been handed one of those square black plastic trays of knackered old snooker balls?
Don't tell me your heart doesn't sink when you see 15 reds, all of which are different shades of red, a white ball with a small chip in it and a blue that's so faded it almost looks green.
All that disappointment – and that's before you even start playing.
Once you realise all your balls are slightly different weights and each is reacting differently to the others, your snooker confidence is shot to bits.
What is the best make of snooker balls?
Nobody can touch Aramith for outright quality and prestige.
If your local snooker club has a designated set of match balls, we'd be willing to bet they're almost certainly Aramith balls of some type.
For decades, Aramith has been the benchmark in snooker balls.
We don't see that changing anytime soon.
"It's great to get a consistent reaction every time you strike a ball." – Amazon review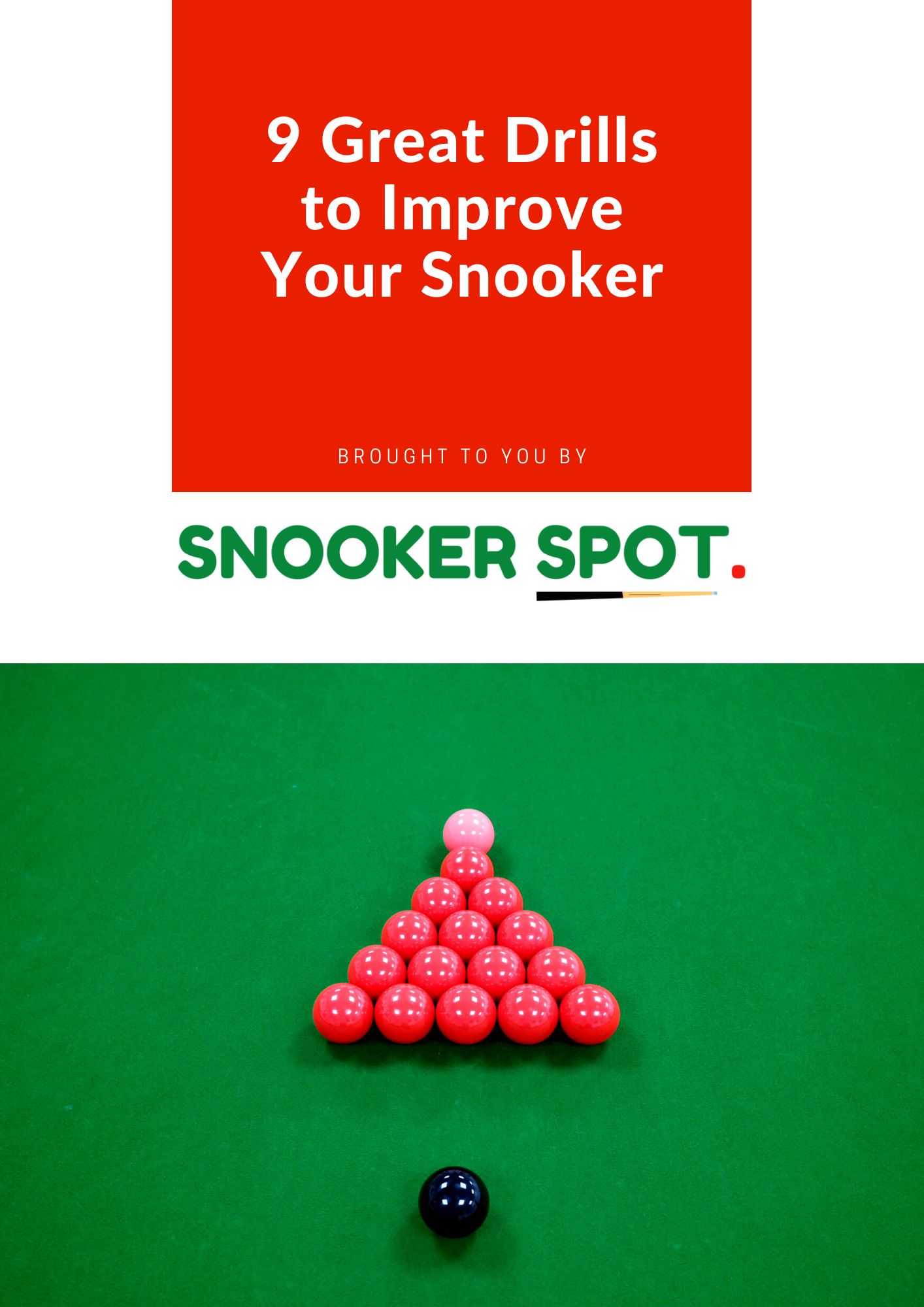 9 Great Drills to Improve Your Snooker
Start perfecting your game today with this FREE drills guide.
We respect your privacy. You can unsubscribe any time.
Is Aramith a good brand?
Aramith balls are now exported to more than 115 countries and are built on a century of experience.
Their balls are used by professional players in their practice regimes and in professional, televised tournaments.
Founded in 1923, this Belgian company has earned the trust of the entire snooker community. It's not a cheap replica or a fly-by-night operation. Aramith snooker balls are the real deal – no doubt.
Do Aramith balls make a difference?
Without doubt – yes! Anyone who's ever played with a set of Aramith Tournament Champion 1G snooker balls can tell you about the reassuring heft they offer.
Strike one of these balls and nothing sounds tinny.
The ball hits the back of the pocket with that delicious thud every snooker player loves to hear.
All 22 balls react exactly the same way on every shot because the consistency in manufacturing is absolutely remarkable.
And that means every shot is entirely in your hands. If your technique is consistent enough, you'll soon find your game improving and your breaks increasing, because you're no longer subject to the variances and vagaries of sub-par snooker balls.
"The consistency and feel have already improved my all round game. A worthy investment in my view." – Amazon review
How long do Aramith balls last?
Aramith claims that if maintained regularly with Aramith snooker ball cleaner, its snooker balls will last "up to five times longer than any other ball".
They can handle with ease all the natural wear and tear that causes other balls to fail.
They're scratch resistant, have a high-gloss finish, and it'll take many many years before you can see any noticeable deterioration whatsoever.
These are the ultimate snooker ball and they're as close to perfection as humans have ever got on the green baize.
In fact, each Aramith 1G snooker ball is good for at least 4,000,000 hits.
That's gonna take quite some doing, no matter how long you spend at the practice table.
For those of you lucky enough to have a home table, you can expect to get 40 years – yes, FOUR DECADES! – of use from a set of Aramith balls. So you'll likely only ever have to buy two sets at most.
What size are Aramith balls?
Aramith Tournament Champion 1G snooker balls measure 2" 1/16, or 52.5mm. This is exactly the right size set of snooker balls you need for any full-size table.
They have a maximum weight difference of just 1 gram between balls.
"Having tried my new balls a few times now I can confidently say that Aramith 1G balls have made a definite improvement to my game I'm over the moon with the way they play really good purchase well worth the money." – Amazon review
Should I buy my own snooker balls?
If you're at all serious about improving your snooker game, buying the best snooker balls you can afford is one of the best investments you can make.
You can approach your practice routines and sessions with confidence, assured in the knowledge that every contact and every reaction is going to be uniform.
No more uneven responses. Just complete purity on every strike.
Owning your own set of snooker balls gives you the freedom to practice on any table, anywhere, and never again fall victim to whatever standard of balls the table has.
You're in control of your own snooker destiny.
Aramith Tournament Champion 1G snooker balls
If you've ever asked 'what snooker balls do the pros use?', here's your answer.
Aramith Tournament Champion 1G snooker balls are simply unmatched in cue sports. They are the best snooker balls in the world.
Bonus tip: maintain your investment and keep your balls in perfect condition for decades to come with Aramith's Snooker Ball Restorer and Cleaner.
Looking for something cheaper? Try these other brilliant Aramith snooker balls
Aramith serves the full snooker market, from beginner through to world champion, and has different products priced accordingly.
Any set of Aramith balls is going to be far better than relying on your local club's balls, where different sets have inevitably been mixed-and-matched over years of use.
Consider these sets if you're looking for a cheaper alternative to the Aramith Tournament Champion 1G snooker balls. Both are well worth your money.
Sale

Ballin' Bazzer
Been playing snooker for more than 30 years. High break agonisingly just under a ton. Actively aiming for my first century with coaching, dedicated practice -- and a lot of luck.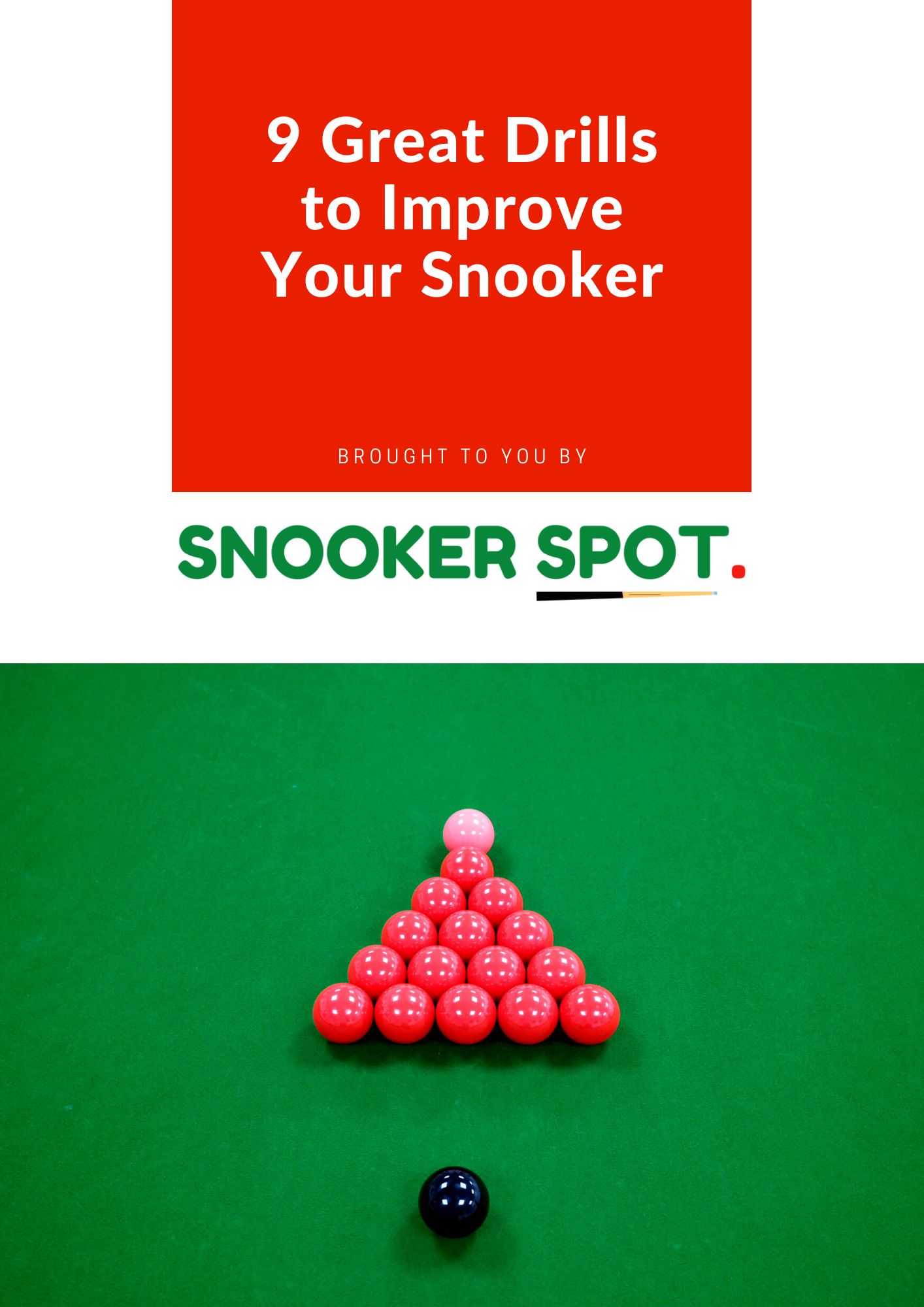 9 Great Drills to Improve Your Snooker
Start perfecting your game today with this FREE drills guide.
We respect your privacy. You can unsubscribe any time.